SOS 4 TOTS – 2019
A one day advanced pediatric course
"Understanding the assesment, diagonosis, treatment and aftercare of Tethered Oral TissueS (TOTS)"
This One Day course is specifically designed for Dental practitioners, ENT doctors, Physicians, IBCLC's, Lactation Consultants Bodyworkers, Speech Pathologists, Occupational Therapists and fellow allied health providers who are seeking to broaden their knowledge in understanding and assessing Tethered Oral Tissues (TOTS).
Learning objectives:
Assessment and examination of lingual, buccal and lip ties (TOTS)
Correct diagnosis of TOTS
Appropriate treatments of TOTS
Myths about correcting TOTS
Pre-surgery protocol
Post-surgical management
The use of different wavelength lasers
Presenter: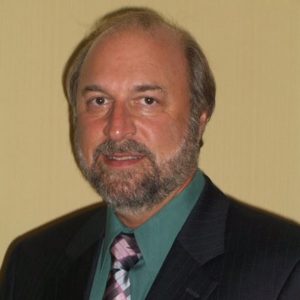 Dr. Lawrence Kotlow is a 1972 graduate of SUNY Buffalo Dental School, and completed his pediatric dental residency at the Children's Hospital in Cincinnati, Ohio between 1972-1974. Since 1974 he has had a private practice in Albany, New York. He became Board Certified in Pediatric dentistry in 1980, and is a Fellow in the American Board of Pediatric Dentistry.
As a member of the ALD, Dr. Kotlow served on the Board of Directors, achieved Advanced Proficiency in Erbium lasers as well as Standard Proficiency in the use of diodes CO2 @9300nm and ND: YAG lasers and ALD Mastership status. He was the 2014 recipient of the Leon Goldman award for excellence from the ALD. He has lectured at almost every meeting of the Academy, speaking on topics from How to Prepare PowerPoint and & Keynote Presentations, to a wide range of clinical applications using lasers on infants and children, and establishing the ALD one-day pediatric program at the ALD annual session.
He is an internationally known expert on aiding mothers achieving a comfortable and effective latch during breastfeeding due to tongue and lip ties and has lectured to over 5000 health care professionals on the diagnosis, laser treatment and post-surgical care of these infants. In addition to speaking at Academy meetings, he has lectured on lasers, and pediatric dentistry throughout the United States and Internationally in Israel, Canada, Taiwan, France, England, Australia and Italy.
He has contributed to textbook chapters on the use and benefits soft tissue lasers, hard tissue lasers and Photobiomodulating lasers in Pediatric Dentistry in Dental Clinics of North America 2004, The Atlas of Laser Dentistry and in Principles and Practice of Laser Dentistry. He has had articles published on laser dentistry in the Academy of Laser Dentistry Journal, European Archives of Pediatric Dentistry, Journal of Human Lactation, Journal of Clinical Lactation, Journal of Orthodontics, Journal of General Dentistry, Journal of the Canadian Dental Association, and many others.
Dr. Kotlow has published two books. SOS4TOTS which is a complete text on the breastfeeding infant and how to diagnose, treat and care for infants having tethered oral tissue restrictions and an atlas of how dentists can make breastfeeding fun and pleasurable for mothers and infants.
In addition to speaking at ALD, he has spoken at the Star of the South in Houston, The Greater New York Dental Meeting, The Yankee Dental meeting, The Academy of Pediatric Dentistry, the International Pediatric Dentistry Association meeting and several International and United States La Lache league Conferences.
He has been involved in the development and introduction of the new Isotopic Carbon Dioxide laser operating @ 9300nm known a Solea developed and manufactured by Convergent Dental, a United States company.
Date: May 28th, 2019
Number of attendees: maximum 100
Registration deadline: February 27th, 2019
Venue: Park Inn by Radisson, Copenhagen Airport, Engvej 171, DK – 2300 København S
Language: English
Price: 3.168 kr (excl. VAT) /4.022,50 kr (incl. VAT)