Symposium 2019
Causes and treatment of reflux and aerophagia
Registration(Coffee/tea/bread): from  9.30 to 10:00
Symposium from: 10.00 am to 5.00 pm ​
Number of attendees: maximum 100
Registration deadline: May 10th, 3 pm 2019
Venue: Park Inn by Radisson, Copenhagen Airport, Engvej 171, DK – 2300 København S
Language: English
Price: 2350,00 kr (excl. VAT) / 2937,50 kr (incl. VAT)
Aim: The Symposium is aimed at highlighting reflux from many angles.
The speakers bring results from scientific studies, experience from their own practices and will also contribute with case stories. A parent whose children have suffered from reflux and tethered oral tissues is contributing with the family´s story too.
By attending the symposium, you will get new and important information to bring back home, so that you can improve your way of treating and hopefully also be able to stop the reflux at an earlier stage – before PPI is even in question.
The symposium is aimed at all professionals working in general with the well-being of infants and children, and especially those who are in contact with children having reflux symptoms.
i.e. Pediatricians, Pediatric gastro enterotologists, Pediatric nurses,ENT, Dentist, Midwifes, IBCLs, Health care nurses, Occupational therapists, Physiotherapists, Dieticians, Osteopaths, Chiropractors, Carnie sacral therapists….
Accomodation: If you are attending both events (symposium and SOS4TOTS) you might need to stay at the hotel. Use this number: 960366 and you will have a discount from the normal price.
---
The program:
Infant Gastroesophageal reflux (benign infant acid reflux) or plain aerophagia due to Tethered Oral Ties (TOTS)
Presenter: Dr. Lawrence Kotlow, Pediatric dentist and author, Albany New York
Abstract: Physicians are often asked to diagnose and treat infants with clinical signs of gastroesophageal reflux (GER) symptoms and in extreme cases gastroesophageal reflux disease (GERD). Some infants are left to work out their pain, regurgitation and vomiting until they outgrow the symptoms while others may undergo expensive, invasive endoscopic procedures in the operating room under general anesthesia.
Initial treatment is often for infants to be placed on prescription adult acid reflux medications, which have limited benefits. Drugs prescribed include:H-2 blockers such as ranitidine (Zantac), a proton pump inhibitor such as omeprazole (Prilosec) or lansoprazole (Prevacid).
TOTS may cause aerophagia, a condition where the infant's latch onto the mother's breast or bottle allows the infant to swallow excessive amounts of air into the stomach during feeding. This aerophagia may be responsible for symptoms mimicking GER or GERD.
When these infants are examined for symptoms of GER the differential diagnosis of tethered oral tissues (TOTS) may not be addressed. [3] Tethered oral tissues may involve ankyloglossia (tongue-tied), maxillary and /or mandibular frenum lip-ties and in some instances buccal frenum ties. These tethered oral tissues (TOTS) prevent the infant from achieving a good seal onto the breast and or bottle with the resulting ingestion of excessive amounts of air.

Gastroesophageal refluxe disease in infants – per definiton a challenging diagnosis
Presenter: Dr Maartje Singendonk, , postdoctoral fellow at the department of Pediatric Gastroenterology and Nutrition of the Emma Children's Hospital, Amsterdam UMC, Holland
Abstract: Gastroesophageal reflux disease (GERD) represents the most common disorder that leads to referral to a paediatric gastroenterologist during infancy. In infants, GERD symptoms are aspecific (e.g. crying and regurgitation) and the extent to which these symptoms are considered part of normal physiology or the GERD spectrum is often unclear from history alone. Despite several diagnostic tests for GERD being available, all were shown to correlate poorly with symptomatology in infants nor are they able to predict the occurrence of complications (e.g. erosive esophagitis, iron deficiency anaemia, growth failure and failure to thrive). It has thus been extremely challenging to diagnose GERD in infancy.

When to treat and when not to treat gastroesophageal reflux disease in infants
Presenter: Dr. Maartje Singendonk, , postdoctoral fellow at the department of Pediatric Gastroenterology and Nutrition of the Emma Children's Hospital, Amsterdam UMC, Holland
Abstract: Historically, the focus of GERD treatment was on reducing acid burden, which resulted in a dramatic increase in prescription of proton pump inhibitors (PPIs). However, accumulating evidence shows PPIs to be ineffective in the reduction of GERD symptoms in infants. Furthermore, concerns regarding their safety and effects on the developing gut microbiome have recently been highlighted.
Current guidelines advice to be hesitant with treatment – but how do we manage patients in clinical practice? In this presentation the different treatment options for GERD symptoms in infants will be discussed as well as their limitations and potential side-effects.
Reflux and Oral Ties
Presenter: Dr. Kirsten Slagter DDS, PhD, Dentist/ Implantologist, Holland
Abstract: The literature suggests that oral ties and reflux symptoms can be related. This presentation will give an update about the literature regarding this matter and what the current knowledge is about reflux and oral ties. The preliminary results of the "BRIEF" study (Breastfeeding and Reflux Improvement, the Effect of Frenulotomy) will also be discussed. This prospective study is a cooperation between the Tongue Tie Clinic and the University Medical Centre Groningen following 150 breastfeeding mothers with their babies.

The osteopathic approach to gastroesophageal reflux (GER) & gastroesophageal reflux disease (GERD) in infants
Presenter: Didde Thorsted, Licensed Physiotherapist, Naturopath, Osteopath DO. M.R.O. DK & DPO, Copenhagen, Denmark
Abstract: Presentation of the empirical considerations behind the osteopathic treatment of GER & GERD.
Combining knowledge from embryology, neurology, anatomy and physiology, this presentation focusses on how to implement an osteopathic treatment strategy and choice of techniques when treating GER & GERD.
A family´s nightmare
Presenter: Mie K. Lehm Mikkelsen, parent, Occupational therapist and OMFT therapist, Copenhagen, Denmark
Abstract: Insights in a Danish family´s history concerning 2 children (Vito and Enzo) with reflux caused by tethered oral tissues (TOTS)
The family was desperately seeking help for Vito, who had severe reflux symptoms, in the danish health system, and was recommended PPI treatment. The parents found out, that a strict diet also helped lessen the symptoms. But – when the new baby also had the same symptoms, the family began to search for other treatment methods.
---
Presenter BIO´S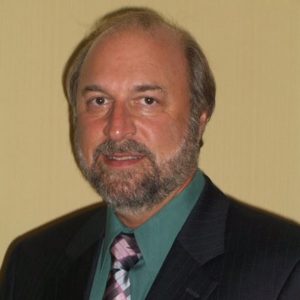 Dr. Lawrence Kotlow is a 1972 graduate of SUNY Buffalo Dental School, and completed his pediatric dental residency at the Children's Hospital in Cincinnati, Ohio between 1972-1974. Since 1974 he has had a private practice in Albany, New York. He became Board Certified in Pediatric dentistry in 1980, and is a Fellow in the American Board of Pediatric Dentistry.
He is an internationally known expert on aiding mothers achieving a comfortable and effective latch during breastfeeding due to tongue and lip ties and has lectured to over 5000 health care professionals on the diagnosis, laser treatment and post-surgical care of these infants.
He has lectured on lasers, and pediatric dentistry throughout the United States and Internationally in Israel, Canada, Taiwan, France, England, Australia and Italy.
He had articles published on laser dentistry in the Academy of Laser Dentistry Journal, European Archives of Pediatric Dentistry, Journal of Human Lactation, Journal of Clinical Lactation, Journal of Orthodontics, Journal of General Dentistry, Journal of the Canadian Dental Association, and many others.
Dr. Kotlow has published two books. SOS4TOTS, which is a complete text on the breastfeeding infant and how to diagnose, treat and care for infants having tethered oral tissue restrictions. The secound book is an atlas of how dentists can make breastfeeding fun and pleasurable for mothers and infants.
He has been involved in the development and introduction of the new Isotopic Carbon Dioxide laser operating @ 9300nm known a Solea developed and manufactured by Convergent Dental, a United States company.
---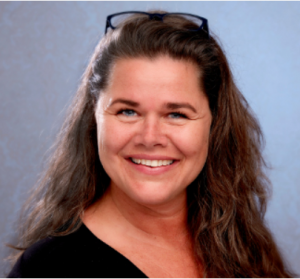 Didde Thorsted originally qualified as a Physiotherapist before switching professions to Osteopathy. She graduated as a specialist in pediatric osteopathy in October 2018 and also holds a degree in natural medicine – Heilpraktiker. Didde is a co-owner of Qklinik, an osteopathic clinic in the heart of Copenhagen, that specialises in treatment of women and children. She has worked in the pediatric field for more than 20 years, and the past 8 years exclusively with 0-12 year olds, with a majority of clients under one year of age.  She has participated in considerable amount of pediatric courses locally and abroad, along with craniosacral therapy at The Upledger Institute and visceral treatment at The Barral Institute, with primary focus on pediatric treatment.
Didde is the founder of The Danish Society of Pediatric Osteopathy (DSPO), and is a well recognised lecturer in Denmark and internationally on issues relating to osteopathic pediatric treatment.  As well as being the proud mother of four wonderful children.
---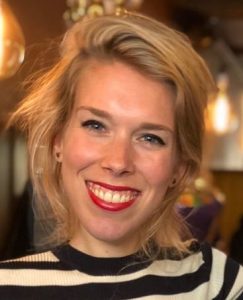 Dr. Maartje Singendonk is a postdoctoral fellow at the department of Pediatric Gastroenterology and Nutrition of  the Emma Children's Hospital, Amsterdam UMC in the Netherlands.
She recently defended her PhD thesis on gastroesophageal motility disorders in infants and children, with specific focus on gastroesophageal reflux disease (GERD).
Her focus is on improving diagnosis and management of GERD, by developing and validating standardized assessment and measurement techniques. She co-authored the international ESPGHAN/NASPGHAN guideline for the management of pediatric GERD and is member of several (international) working groups.
Over the past years, Maartje has given (hands-on) lectures and trainings at both national and international conferences in pediatric gastroenterology.
---
Dr. Kirsten Slagter graduated  in 2007 cum laude as a dentist at the University of Groningen (RUG).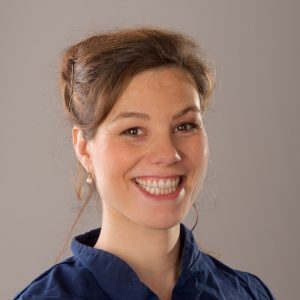 After her graduation, she gained practical experience at various dental private practices and has been working in developing countries for several dental projects. In recent years she focused more on oral implantology and minor dental surgery. Kirsten finished her PhD in 2016 at the Oral and Maxillofacial Surgery department of the University Medical Centre Groningen and is still participating in research and publishing in the field of the oral implantology.
After having the experience performing surgery at children and adults with tongue- and lip tie problems, Kirsten started treating babies who have difficulty drinking from the breast or bottle and eating solids. She started the BOEFjes study in cooperation with the University Medical Centre Groningen.  Kirsten is a member of the Royal Dutch Dental Association and the Academy of Breastfeeding Medicin.
Kirsten lives in the Netherlands together with the father of her two sons and a daughter.
---
Mie K. Lehm Mikkelsen is a certified occupational therapist, Oral Myofunctional Therapist (OMFT) and a mother of two children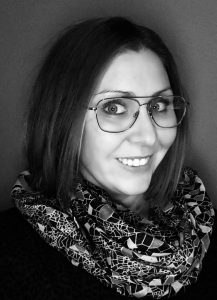 born with reflux.
Vito, had reflux from 0-2 years and was through medication, diet and eventually a frenectomy that finally made the symptoms of reflux disappear. When Vito was 20 months, he had been on a diet for 1 year, as this was the only thing that made his reflux symptoms tolerable. He could only eat 5-7 types af food without pain from reflux and this was not sustainable for his wellbeing or future. When the doctors no longer knew what to do, Mie began seeking answers elsewhere.
Enzo had massiv reflux symptoms and was crying a lot already from birth and did not sleep more than 10-15 minuttes before waking up and then the screaming startet all over again. As a mother, you will do what ever it takes, not to let your second child go through the same hardships and pain. Therefore Enzo had a frenectomi at the age of 4 weeks.
Many of his symptoms disappeared quickly after the procedure and the rest disappeared after a series of osteopathy treatments.
Mie has her own private praxis and works primarily with the motor development of babies and children.
The last year she has focused on the problems cause by tehtered oral tissues (TOTS).
Mie has recently qualified as an Oral Myofunctional Therapist (OMFT) and has quickly applied the concept in her praxis.